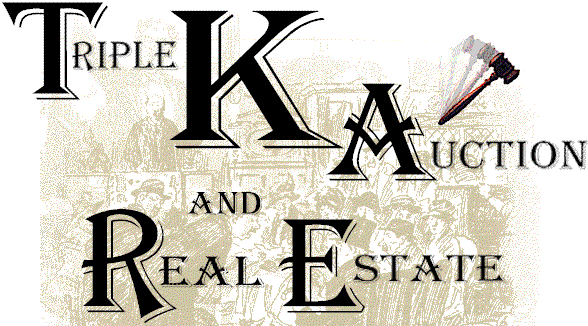 Land Auction
126.4 Acres
Sold for $4,050 per Acre...
Tuesday - October 22, 2013 - 2:00 p.m.
Land Location: Roxbury, Kansas
From corner of 27th & Smoky Valley Rd.
1/4 mile west on north side of the road.
Auction Location: Roxbury United Parish Church in Roxbury, Ks.
Auctioneers Note: This is an excellent opportunity to purchase good producing crop land. 126.4 acre total with 107.21 in cultivation, balance in creek and trees. This tract is located on hard surface road giving it easy access to local markets.

Come Prepared to BID and BUY!!!

Legal: West Half of the South East Quarter and the South West Quarter of the North East Quarter of Section 21 Township 17 South Range 1 West McPherson County Kansas 126.4 acres.
FSA Information: Payment for 2013 was approximately $823.00. Wheat base 64.4 acres, Oat base 3.8 acres, Soybean base 37.4 acres.

Terms: $10,000 down Day of Auction as Earnest Money to be deposited with McPherson Country Abstract & Title Co., balance in Certified Funds at time of Closing on or before November 22, 2013. Title Insurance and Closing Cost to be split 50% Buyer and 50% Seller. 2013 Taxes will be paid by Seller, 2012 Taxes were $598.96. Buyer needs to have Financing in place Day of Auction, this Property is not Selling subject to Buyer obtaining Financing. Possession at time of Closing subject to Tenant Rights. Buyer will receive 1/3 of the 2014 wheat harvest and pay 1/3 of input cost. This Tract is selling in its present existing condition no warranties expressed or implied by Seller or Auction Company. Triple K Auction and Real Estate is acting as Agent for the Seller.
Vaughn & Diane Ingram and Brenda Ingram, Sellers
Statements made the day of the auction will take precedence over advertised statements.
***NOT RESPONSIBLE FOR ACCIDENTS***


Triple K Auction & Real Estate
Kevin Krehbiel
Auctioneer/Broker
523 4th Ave.
Inman, KS 67546
620-386-0650
trikauct@lrmutual.com